Education
Based on a deep understanding of how people learn and the demand on time and attention in today's workplace, we have developed training that is flexible, affordable and delivers measurable results.
Amfasoft's Approach to Education
Every organization has different requirements for product training. The timing needs to be right, the audience needs to be targeted, in the mode of your choice and in a flow that best suits your needs,all at a price you can afford. To address this challenge we came up with a vision of highly modular, easily customizable, blended learning. This training is available in several mediums and can be tailored to specific IT support personnel, implementation teams, or learning community. Of course it can be delivered as part of our traditional program.
Clarity Based on Role
Unlike most product training offerings that are oriented around training software features and functions outside of a workflow context, Amfasoft's product training offers a complete product curriculum designed around roles and workflows, which are typical to an organization's use of Amfasoft, such as:
| | |
| --- | --- |
| - | IT Personnel: Who install, configure, and maintain the system |
| - | Training Project Team Members:Who participate in Amfasoft implementations and make decisions about Amfasoft configuration to fit their business requirements |
| - | Administrators:Who manage the marketing and scheduling class delivery |
| - | Curriculum Developers:Who create the Web-based catalog of learning offerings |
| - | Education and Business Managers:Who need to create and execute workforce development plans, certification, compliance, and talent management for long-term career planning |
Amfasoft also has other offerings that address niche curriculum requirements, which help customers meet specific business needs such as:
| | |
| --- | --- |
| - | Implementing certifications to meet regulatory compliance or manage partner channels |
| - | Using WYSIWYG content development tools to quickly and efficiently create standards compliant content |

Modularity
In order to make the training curriculum more targeted and relevant, you may choose only the modules that best fit your organization or situation.
| | |
| --- | --- |
| - | At the lesson level (not the course level) thus enabling rapid customization |
| - | For dedicated classes, you can select modules that are specific to your needs without additional cost |
Most of our courseware is available as lesson-level virtual classroom modules that can be delivered according to your time and content preference

Blended Curriculum
By choosing your educational delivery format, you will be able to increase the learning impact on your organization.
| | |
| --- | --- |
| - | Virtual Classroom:real-time, online classes led by Amfasoft-trained instructors (within our organization or yours). Virtual classrooms also provide hands-on practice and can also be recorded for later playback |
| - | Web-based Training:self-paced training modules available on-demand or via a subscription model |
| - | Traditional Classroom:live and in-person training delivered by Amfasoft-trained instructors, either at a Amfasoft location or on-site |
| - | Knowledge Transfer:live, on-site education consulting engagement tailored to your specific learning needs |
Content Richness
Your employees will benefit from rich and relevant content, delivered in an efficient environment, speeding the application of knowledge process.
| | |
| --- | --- |
| - | Full range of learning based on specific roles so that students learn practical hands-on application that shortens their time-to-competence on the job |
| - | Live and virtual classroom curriculum is maximized for rapid application of knowledge and skills facilitated by hands-on practice using our training database and online lab |
| - | Courseware built around job aids that support transfer and application of the knowledge and skills that students can use on the job |
| - | Curriculum based on an exhaustive job task analysis involved in implementing and managing Amfasoft applications. For each role, we provide the necessary knowledge and skills needed to do the job |
| - | Hands-on exercises included in every offering are based on real-life case studies. These case studies provide valuable context to make the learning relevant |
Flexibility
To make the training process as applicable to you as possible, Amfasoft offers flexibility in designing your learning requirements.
| | |
| --- | --- |
| - | Courses delivered onsite or virtually; live or recorded |
| - | Payment options include pay-as-you-go or subscription |
| - | Prescribed learning tracks, designed by role, which can be followed as-is or altered to meet your specific learning goals |
| - | Option to customize our standard offerings to address your specific implementation requirements |
| - | Option to license learning content and assistance in training trainers to deliver effective Amfasoft courses |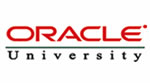 Find out more about Amfasoft's education offerings
Featured Customers